Complete Story

01/06/2022
A Rep's Perspective
by Diana Powell, West Group Sales Rep
A very special THANK YOU to the Opticians Association of Ohio for the influence and development it has had on my life.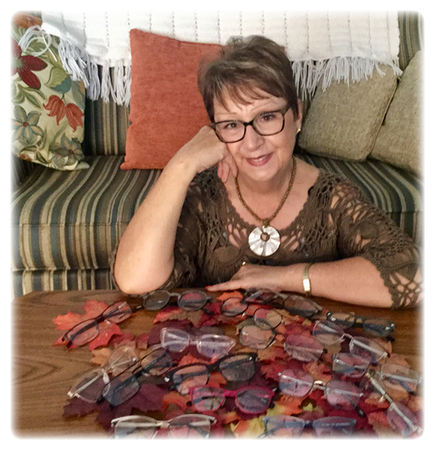 Being a member of the OAO since 1987 I have had the privilege of viewing many aspects of the Association. Working as an Optician for 13 years, the education and exposure gained at our OAO seminars helped me keep our office up to date and leading in both product and technology in our region.
My love for frame styles and desire to find the right fit for every face drove me into the sales part of the industry. From boutiques to small town optical shops, the needs are quite diverse and yet very similar. Helping each location find the right mix for their clientele is challenging and rewarding. My first employer in sales told me "go make friends, Diana," and I have certainly made a lot of wonderful friends all across the state. Also acknowledging the windshield is a fantastic place to observe the changing of the seasons.
The Association has always provided me with the opportunity to present my products and meet opticians all across the state. West Groupe has been a family owned and operated company for more than 55 years and has supported our industry and the OAO for many years. Michael Suliteanu, President and Beverly Suliteanu, VP of Product Development continue to provide our industry with styles that are unique designs inspired by the latest optical and fashion trends, yet accessible and easy to wear. With our Fysh, Kliik, Evatik and Superflex titanium, kids and house brands we've got you covered with fashion for your face. Thank you for your support.
Experiencing the Board side of the Association was a high point for me. Leadership programs, working on the education, membership and partnership teams allowed me to give back to the organization that keeps Ohio Opticians leaders in the Optical world. My husband even caught the optical fever enough to give a hand at meetings and presentations. Thanks dear.
Please continue to support the current board VOLUNTEERS that represent our industry to the Associations across the USA and to our Ohio government. Reach out to them with your support and do your part to support your profession. It is definitely a rewarding experience.
---